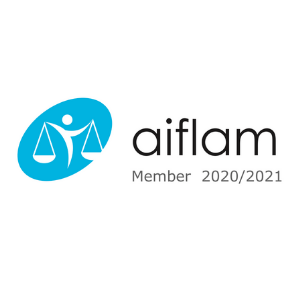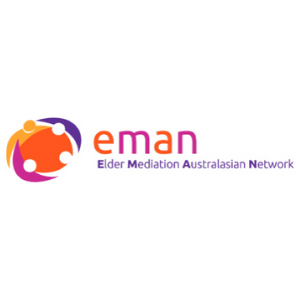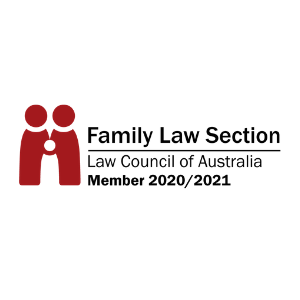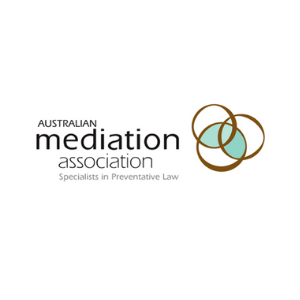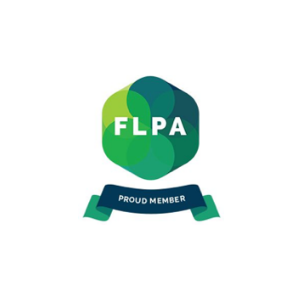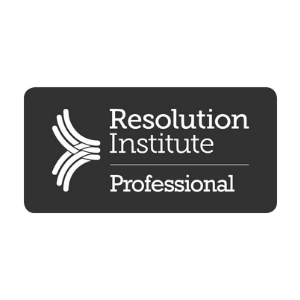 1
Family Law Dispute Mediation
2
Property Settlement Mediation
3
Financial Agreements Mediation
4
Parenting Plan Mediation
5
Section 601 Certificate Mediation
6
De Facto Relationship Dispute Mediation
7
Spousal Support Dispute Mediation
9
Child Support Dispute Mediation
Resolve Your Dispute with
Brisbane Mediation
Mediations Australia's Brisbane divorce mediators have practised family law and have significant expertise and knowledge in all facets of relevant legislation and case law.
At Mediations Australia, our mediators are nationally accredited and are highly experienced in all family law issues. Moreover, all of our Brisbane divorce mediators have practised family law and have significant expertise and knowledge in all facets of relevant le
Why Choose
Mediations Australia
to Help You
We Are Family Lawyers
Our Nationally Accredited Mediators are all qualified family law practitioners with many years of experience. You can be assured that we're up to date with everything family-law related. This expertise also allows our mediation team to have a unique insight into each and every family dispute they're involved in.
But We're Not Really Family Lawyers
Through years of experience, we know that solving problems through litigation rarely works. Lawyers, by nature, are adversarially focused, while we are resolution-focused. Putting it bluntly, the longer your dispute lingers, the more money lawyers make. At Mediations Australia, our objective is to get the issue sorted as promptly as possible.
We Don't Play Like Family Lawyers
Family law litigation is expensive. If you wish to resolve your family law issues through litigation, expect to pay upwards of $60,000 minimum, not including hidden costs. We're transparent about our pricing. What you see is what you will be charged. No more!
Our Brisbane Mediation
Resolution Process
Our Brisbane Mediation office will initially reach out to you for a free, preliminary mediation consultation. During this consult, we will determine the suitability of mediation. If we believe that mediation is suitable, we will contact your ex-partner and discuss the prospect of resolving the relevant issue through mediation as opposed to litigation.
If there is an agreement between you both to mediate, the mediation session will be booked.
Prior to the mediation, our mediators will prepare each of you individually for the mediation. The mediation itself does not have to be carried out with each of you in the same room. At times, we find it more beneficial to work through a "shuttle" approach, where each of you is in individual rooms, and our mediators will work back and forward. Following the determination of how you would both like the mediation to be facilitated, we will open the dialogue and identify the issues and objectives and move towards a resolution of those issues. Once a resolution has been reached, we will construct the agreement and have it validated by the relevant court to ensure it is legally binding.
Our Brisbane
Mediations
Locations
Our Brisbane mediation work at conveniently located mediation rooms throughout Brisbane. If you have a family law dispute, call Brisbane divorce Mediation on 1300 242 494.
How Brisbane
Mediations
Can Help You
Mediations Australia provides national mediation services in all family law related matters. Regardless of the type of family law dispute, our Brisbane Mediation office can assist you.
Family Law Disputes
Our Brisbane Family Mediation service can assist you in all issues relating to your family law dispute.
Section 601 Certificates
Our Brisbane Family Mediation team can issue Section 601 Certificates. These certificates are mandatory before an Application for Parenting Orders cab be heard by the court.
Parenting Plans
We can assist you in the negotiation of all parenting arrangements with your ex-partner and come to an agreement that becomes legally binding.
De Facto Relationship Disputes
If you and your ex-partner were in a de facto relationship, for a period of 2 years or more, you and your ex-partner may be required to participate in mediation. We can help.
Financial Agreements
Our Brisbane Family Mediation team can work with you and your ex-partner in all matters relating to financial agreements relating to joint assets and liabilities.
Property Settlements
Our Brisbane Family Mediation team often are engaged in resolving property settlement disputes. We can work with you and your ex-partner through the issues, reach an agreement and have the agreement bound by law.
What exactly is mediation?
Mediation is a procedure in which a neutral third person, known as a mediator, assists parties who are involved in a problem in reaching a mutually accepted resolution. The result of the mediation is in the hands of the participants.
Using innovative problem-solving strategies, a mediator aids the parties in identifying their needs and interests while also facilitating dialogue and promoting understanding. This allows the parties to establish their own accord.
In contrast to court or arbitration, no one can force a side to accept a solution. If all of the parties do not agree on the outcome, the matter will stay unresolved for the time being.
Mediation provides parties with far greater influence over the manner in which their disagreement or difference is resolved, as well as over the outcome.
If talks have come to a stalemate, mediation can be used as a last resort before resorting to a lawsuit or other more formal methods. When it comes to finding solutions, the possibilities are frequently higher than the remedies available in courts and tribunals, or even via extended discussion.
Is it possible to get a divorce through a mediator?
No, obtaining a divorce is distinct from determining child custody and support arrangements or settling a property settlement. It is possible that you may have to make difficult decisions concerning the future care of your children as well as how to split your property, money, and things when you separate, regardless of whether you are divorced or not. Mediation may be able to help you settle these issues.
In the legal sense, divorce is the dissolution of a marriage. When the divorce is finalised, you will be able to marry again. Without a divorce, you will be unable to get married again. The fact that you are still married has an impact on your rights and duties in financial concerns, wills, and estates. Obtaining a divorce is accomplished through the completion of an Application for Divorce (with certain accompanying documents).
At Mediations Australia, we do have family lawyers who can assist you with divorce.
What happens if we reach an agreement during Mediation?
The Mediator can produce a Heads of Agreement that will be signed by both parties on the day of the Mediation if you and your counterpart come to an agreement during the Mediation. If you want your agreement to be legally binding and enforceable, you can have it made as a Court Order if that is what you desire.
Lawyers are not often invited to Mediation; however, you may choose to attend if you choose. If you and the mediators reach an agreement, the mediators invite you to consult with a lawyer to see if your agreement makes sense for you. You are invited to consult with a lawyer or financial expert at any moment throughout the Mediation to seek advice on your situation.
At Mediations Australia, we're a one-stop shop. We have both mediators and family lawyers ready to help.
What should I do if I have worries about something on the day of the mediation session?
A great deal of individuals are worried before they go to Mediation, which is completely normal and anticipated. However, it is quite vital to notify the Mediator if you feel upset or uneasy on the day of Mediation.
A support person may accompany you on the day of mediation; however, you and your support person will need to agree on whether or not they will be present in the room when personal material is being exchanged. If you intend to bring a support person to your Mediation, please ensure that they are familiar with the requirements of the Mediation Agreement (particularly the Confidentiality provisions) and that they understand them before proceeding.
After a period of time, you may or may not have seen your former spouse again, and there may be new issues that develop that you were not previously aware of and that you will need to take into consideration when making your selections. Your emotions may be affected, and you may experience feelings of emotional distress and disappointment or regret when these situations develop. It's completely natural and anticipated.
It is possible that your expectations for the outcome may be exceeded. Being presented with these realities might be difficult to hear at times, but it is critical that you grasp the implications of your expectations or the actions that you have made.
You may be certain that everything said in the private sessions with the Mediator is kept strictly secret, allowing you to be as open and honest with the Mediator as you choose. Every time these issues emerge, it is critical to be open and honest with the Meditator in order for us to have a thorough discussion.
What occurs on the day of the Mediation?
In general, the Mediator will greet each party and walk them through the Mediation process as well as the regulations of the Mediation process.
During the discussion, each side will be invited to express their objectives and concerns with regard to resolving the issues. Each of you will have an equal amount of time to express yourselves, and neither party will be interrupted throughout this process.
The Mediator will look for areas of agreement and help to explain any matters that remain in disagreement. The Mediator will summarise the problems that need to be resolved and organise them into an Agenda that will serve as a framework for the Mediation.
Each party will be requested to explain their viewpoint to the opposing party on each of the issues on the agenda, which will be posted on the website. The parties will also be urged to consider other approaches to addressing any issues that have arisen, and they will then engage in separate sessions with the Mediator to further explore their alternatives for reaching a settlement. After then, if both parties agree, an agreement will be struck.
But do remember, most mediations do not occur in person, but via zoom or alternatively, with you and your former partner in different rooms. The mediator in this situation will shuttle between you both.
What if I prefer to take my case to court?
Depending on the circumstances, the court process can take up to two to three years and is typically extremely expensive and emotionally demanding for the family and children. If you go to Court, you are transferring your decision-making authority to the Judge, who will then settle your property distribution and any issues regarding your children. It is uncertain since the Judge may or may not like you and may or may not believe what you are saying.
Before filing for divorce if you have children and are unable to come to an agreement on parenting arrangements, you must first attend FDR Mediation before filing for divorce (with some exceptions).
If you and your former partner are unable to reach an agreement on how to divide your property and finances and wind up in court, the Court may frequently send you to Mediation in order to try to resolve the situation before referring the case to a judge.
Get Help from Mediations Australia
Brisbane Mediations Resources
Get Help from Mediations Australia