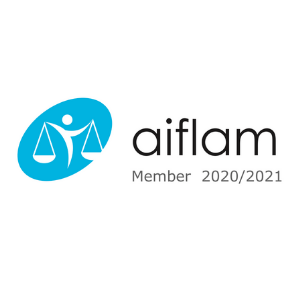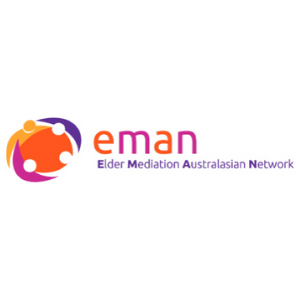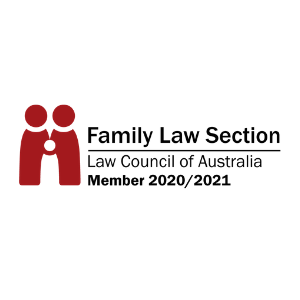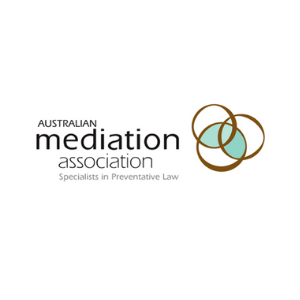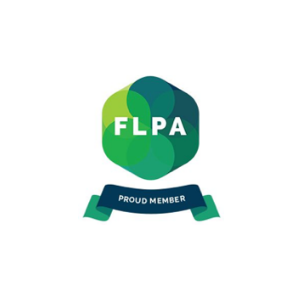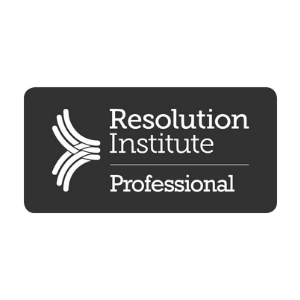 1
Family Law Dispute Mediation
2
Property Settlement Mediation
3
Financial Agreements Mediation
4
Parenting Plan Mediation
5
Section 601 Certificate Mediation
6
De Facto Relationship Dispute Mediation
7
Spousal Support Dispute Mediation
9
Child Support Dispute Mediation
Resolve Your Dispute with
Gold Coast Mediation
Mediations Australia's Gold Coast team are experienced family lawyers and family dispute resolution practitioners with national accreditation.
What sets the Gold Coast team at Mediations Australia apart is that we are both experienced family lawyers, with knowledge of family court practise, relevant legislation and case law, but also family dispute resolution practitioners with national accreditation. This is a fairly rare combination in Australia and allows us to give clients a properly informed picture of how dispute resolution can work for them versus litigating their dispute through the courts.
Why Choose
Mediations Australia
to Help You
We Are Family Lawyers
Because of our experience both practising family law and working as mediators, Mediations Australia can tailor our dispute resolution processes to your situation.
But We're Not Really Family Lawyers
While mediation aims to produce a 'win-win' situation for both parties, going to court for an adversarial hearing leads to a decision that produces a winner and a loser. At Mediations Australia we are all about a resolution that works for both parties and prevents further legal action in court, which is expensive and time-consuming. Our objective is always to sort out your family dispute as promptly as possible.
We Don't Play Like Family Lawyers
Litigation can cost anywhere from a minimum of $60,000 upwards, not including 'hidden' legal costs. In comparison dispute resolution is much more affordable and we are always transparent from the start about our fees, with no extra, hidden charges. This is reflected in practices such as collaborative law, where everyone involved makes a prior agreement to seek a solution rather than move the matter to the courts, and family law arbitration, which resembles a court judgment but is faster and more accessible to the parties than the family court.
Our Gold Coast Mediation
Resolution Process
We start with an initial consultation where we discuss the various forms of dispute resolution we offer and which might work best in your circumstances. Provided you agree with our recommendations we can also involve your ex-partner and demonstrate to them the benefits of mediation when compared with court litigation. If both parties then agree to go forward with mediation, our Gold Coast office will make all the arrangements for it to take place.
At this stage we will prepare both you and your ex for the day by explaining how the mediation is conducted and what we hope to achieve. Both of you may have a preference for the form of mediation, whether that is sitting in the same room together while one of our family law mediation experts guides you through a discussion of the issues, or a 'shuttle' mediation where you each sit in different rooms and we go between both of you until an agreement can be reached. Whichever method works for both of you, the aim is to identify and air the important issues in dispute and help both of you work out a resolution. If an agreement can be reached, Mediations Australia will document the agreement and then get it validated by the relevant court so that it is legally binding on both parties.
Our Gold Coast
Mediations
Locations
We have a number of mediation rooms across the Gold Coast and can organise the sessions at venues convenient to you. If you have more questions about our dispute resolution processes or anything else relating to your family dispute, contact the Gold Coast of Mediations Australia today on 1300 242 494.
How Gold Coast
Mediations
Can Help You
Family disputes arising from separation or divorce are not easy on anyone but if you're in the midst of one and living on the Gold Coast, Mediations Australia can help. We are experienced family lawyers who focus on dispute resolution to help you find agreement on the crucial issues without needing to go through the expense and conflict of the court process.
Family Law Disputes
Our accredited family law mediators on the Gold Coast employ a number of different means to help you and your former partner find a path through your family law dispute to a place where you can both agree and move forward.
Section 601 Certificates
Under the Family Law Act Australian courts need to see that parties to a family law dispute have first attempted to find a resolution to their dispute through a process such as out-of-court mediation. If former partners have attempted to do this, a Section 601 certificate is issued to show that they have made a genuine effort to resolve their dispute via this means. Our Gold Coast family mediators can issue Section 601 certificates as part of our dispute resolution services.
Parenting Plans
When there are children involved in a relationship that breaks down, working out what happens after separation can be an emotional time. Mediations Australia on the Gold Coast will create the right environment for you and your ex-partner to negotiate a legally binding parenting plan that preserves your relationship with your ex and best meets the needs of the children.
De Facto Relationship Disputes
Dependant domestic relationships of two years or more qualify as de facto relationships in Australia and when they end, there are similar issues to sort out as when a marriage ends. Mediations Australia understands the unique issues in de facto relationships and will assist you and your ex-partner to cleanly separate through the mediation process.
Financial Agreements
It's likely you jointly own assets and liabilities when a long-term relationship comes to an end. It can be a challenging process to divide these but our Gold Coast mediation experts provide the framework for both parties to come to a mutually satisfactory financial agreement and stay away from escalated legal action.
Property Settlements
Property is often a person's most valuable possession and so is commonly a cause of dispute when it comes to settling matters between separating couples. Our Gold Coast mediation will guide both parties towards a resolution of your property matter so that a legally binding agreement can be formalised and the expense of court action avoided.
Gold Coast
Mediations
FAQs
How can I persuade the other party to engage a mediator?
Propose it, but in a way that doesn't give the impression of weakness. This can be accomplished by demonstrating why it makes sense for both the other side and yourself. The following are the most prevalent reasons for engaging in dispute resolution mediation:
It optimises the odds of reaching an agreement – if there are any – and maintains everyone's costs to a minimum
It keeps problems from spiraling out of hand.
If a lawsuit has been filed, it is in your favour to show to the Court that you have strived to reach a settlement as soon as possible.
Although there is a cost aspect, it is little when compared to the rewards attainable and the alternative of litigation.
How effective is mediation?
In a word, extremely. Most mediation provider organisations that have done research on the success rate of mediation say it has an 85 percent likelihood of working. This is because when parties are in a position where they all feel empowered to negotiate successfully and achieve their goals, they are more likely to succeed. Mediation gives you that authority.
What should I do to get ready for a mediation?
If you are legally represented and want your family lawyer to attend the mediation, you will be guided by your lawyer. Whether or not legal counsel is present, mediation is a collaborative effort to find a solution rather than a chance to score points against the other side. That isn't to suggest that all sides shouldn't be given the chance to present their case, defend their points, and express their feelings — these are all valuable and cathartic experiences. The most important thing to remember is to arrive at the mediation after thoroughly preparing and deciding what you require as a basic minimum. And don't think of the mediator as an adversary or a tool to represent you; you must have faith in the mediator, knowing that anything you say in confidence will be kept private unless and until you give the mediator permission to reveal it.
When is it appropriate for me to mediate?
In general, the earlier, the better. When there is a disagreement, tensions tend to rise with time, making a resolution more difficult to achieve the longer a dialogue is postponed. It's akin to any dispute, the longer it lingers the worse it gets. It is typically easier to avoid issues than it is to solve them once they have developed. However, there are times when facts must be clarified before a fruitful discussion can take place.
Is mediation a good idea?
Mediation is a useful method for attempting to resolve a dispute when private negotiation has failed. In many cases, Mediation is a party's last chance to resolve a dispute before going to court.
The Courts are also aware of the benefits of Mediation, and in most cases, if the parties have not already done so (or even if they have), the Court will order the parties to return to Mediation before the matter proceeds through the Court system, with the goal of resolving the matter for the least amount of money and with the least amount of exposure for the parties to the stress and delays of Court proceedings.
Is it possible to compel me to attend mediation?
Unless your situation falls under one of the exceptions listed above, you must first try to resolve your differences with your former partner through Family Dispute Resolution before seeking parenting orders from the court. You do not need to restart the FDR process if you have already completed Family Dispute Resolution or had parenting orders issued in the previous 12 months.
When you begin the legal process in a property settlement lawsuit, the court will almost always mandate mediation before your case can be heard in front of a judge.
In family law cases, mediation is typically the most expedient and cost-effective means to reach an agreement. Mediation is a good concept and a good investment for most people, regardless of whether or not the Court requires it.
Is a settlement obtained through mediation legally enforceable?
Mediation agreements are not legally enforceable until they are formalised in a fashion that is recognised by the Family Law Courts.
A binding financial agreement between you and your partner, or a Consent Order from the Court, can be used to formalise a property settlement. The former will be recognised by the court, but it will be more difficult to enforce than a Consent Order.
The Family Law Act requires you to enter into a Parenting Plan when it comes to children's issues. Your Parenting Plan can be formalised and incorporated in Consent Orders, making it easier to enforce the agreement.
The court will expect you to have had independent legal advice and will assess the agreement to ensure it is just and equitable before issuing a Consent Order, whether for a property settlement or a Parenting Plan. Non-compliance might result in fines if your agreement is embodied in a Consent Order.
At Mediations Australia, we can assist in the drafting of the agreement.
Is it necessary for me to be in the same room as my ex?
Certainly not. The mediator can "shuttle" between two different rooms if necessary, or you can use teleconferencing. If you are concerned about your safety, you can have a plan put in place to protect you, which includes following any Apprehended Domestic Violence Order.
What is Child Inclusive Mediation, and how does it work?
You or your former partner may choose Child Inclusive Mediation if it is appropriate. Your children are welcome to attend and participate in this sort of mediation. Separately from you and your former partner, the mediator will speak with your children. Your children may be included in the general conversations by the mediator.
In some circumstances, such as when your children are extremely small, Child Inclusive Mediation will not be appropriate.
Get Help from Mediations Australia
Gold Coast Mediations Resources
Get Help from Mediations Australia