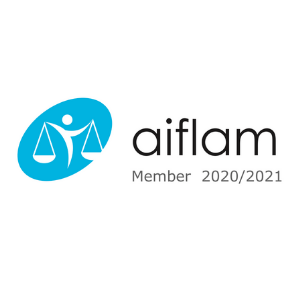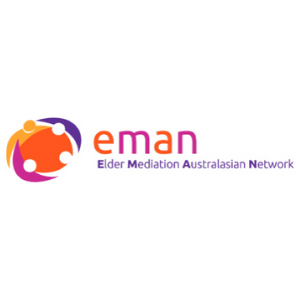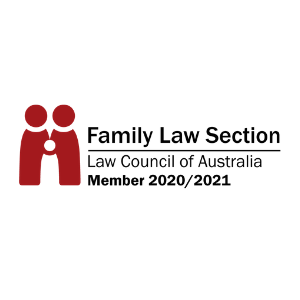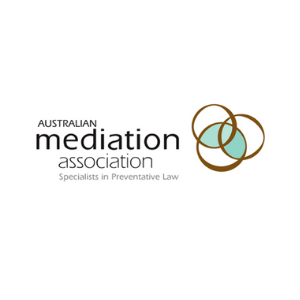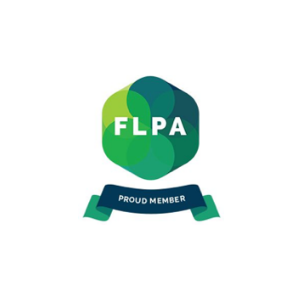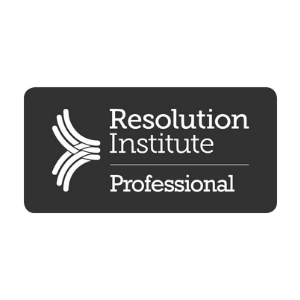 1
Family Law Dispute Mediation
2
Property Settlement Mediation
3
Financial Agreements Mediation
4
Parenting Plan Mediation
5
Section 601 Certificate Mediation
6
De Facto Relationship Dispute Mediation
7
Spousal Support Dispute Mediation
9
Child Support Dispute Mediation
Resolve Your Dispute with
Sydney Mediation
Our Sydney team at Mediations Australia bring vital elements to bear in conducting the mediation process to achieve successful resolutions which keep you out of court.
Our Sydney team at Mediations Australia are not only nationally accredited as Family Dispute Resolution Practitioners but also possess considerable expertise from practising in the area of family law, including in-depth knowledge of current legislation and case law.
Why Choose
Mediations Australia
to Help You
We Are Family Lawyers
Mediations Australia was founded by a multi-award winning law firm, meaning all the practitioners in our Sydney office have many years' experience practising family law as well conducting family dispute resolution. This expertise allows them to provide a unique and personalised service to each and every client, whatever the nature of your family dispute.
But We're Not Really Family Lawyers
At Mediations Australia we are resolution-focused. Through our years of experience, we are all about solving problems in a way that both parties can agree to and live with. This is far more preferable to the court process, which is usually costly, lengthy, and tends to produce a 'winner' and a 'loser'. Going to a court is usually only a 'win' for the lawyers, which is why our objective at the Sydney office of Mediations Australia is to get your family dispute sorted as promptly and cost-effectively as possible.
We Don't Play Like Family Lawyers
Litigation through the family law courts is an expensive process, which can cost anywhere from $60,000 upwards, not including other costs. At Mediations Australia, we're completely transparent and upfront about our pricing, with no hidden charges. We also conduct processes such as collaborative law – where the parties in dispute all agree beforehand not to escalate the matter to the courts – and family law arbitration, which resembles the court process in that an arbitrator makes a final and binding decision, but is much cheaper and quicker than court. It also allows the parties to custom design the process to suit the issues at the heart of their dispute.
Our Sydney Mediation
Resolution Process
If you wish to avoid the cost and overly adversarial nature of the court process, contact our Sydney mediation office for a preliminary consultation. This meeting will help work out whether mediation is suitable for your family dispute and, if so, what type of mediation will work best. If this method is determined as the best way forward, we will contact your ex-partner to discuss with them the benefits of trying to resolve the family dispute through mediation rather than the longer, more expensive and often more painful route of litigation.
If both you and your ex-partner agree mediation is the best path to a resolution between you, Mediations Australia will make the arrangements for the sessions to commence.
We will also prepare each of you before the mediation session takes place. There are many ways for a mediation to proceed, from facing each other across the table with one of our neutral third-party mediators conducting the session, to 'shuttle' mediation where each of you sits in a separate room and our mediator goes back and forward between them trying to assist both of you to reach an agreement. Whichever method works for both of you, the aim is to identify and air the important issues in dispute and help both of you work out a resolution. If an agreement can be reached, Mediations Australia will document the agreement and then get it validated by the relevant court so that it is legally binding on both parties.
Our Sydney
Mediations
Locations
Our mediators work at mediation rooms throughout Sydney and can set up sessions at locations convenient to you. If you are in the midst of a family law dispute and want to know more about the mediation process, call Sydney mediation team today on 1300 242 494.
How Sydney
Mediations
Can Help You
If you live in Sydney and have a family law-related matter, Mediations Australia can help you. Whatever the nature of your dispute, our experienced mediation team are on hand to help you resolve the issue without resorting to the court process.
Family Law Disputes
The accredited mediators in our Sydney mediation service can help you find a way through all issues pertaining to your family law dispute.
Section 601 Certificates
Before you're able to make an Application for Parenting Orders to the court, the Family Law Act requires separating couples to have a Section 601 certificate showing that they've made a genuine effort to resolve their dispute through Family Dispute Resolution. Our Sydney mediation team can issue this certificate as part of the mediation process.
Parenting Plans
Mediations Australia will help you where you need to negotiate a parenting arrangement with your ex-partner. This process includes coming up with a mutually satisfactory agreement that is also legally binding.
De Facto Relationship Disputes
In most cases de facto relationships are very similar to marriages in the eyes of the law. If you and your ex-partner were in a dependent relationship for two years or more and have now decided to separate, Mediations Australia can help you disentangle the relationship via the mediation process.
Financial Agreements
Sorting out division of joint assets and liabilities in a relationship breakdown can be one of the most difficult things to do. Our Family Mediation experts in Sydney can conduct a calm and orderly process in order to reach a financial agreement which is just and equitable for both you and your ex-partner.
Property Settlements
Coming to an agreement on property when a relationship ends is often contentious, given it's often a person's most significant possession. Our Sydney mediators will work through all the difficult issues with you and your ex-partner in order to reach a legally binding agreement that satisfies both parties.
What is the definition of parental mediation?
A parental mediation is enlisting the help of a neutral third party who is qualified and experienced in assisting separated parents in reaching agreements where they have previously been unable to.
A Family Dispute Resolution Practitioner (FDRP) registered with the Attorney General's Office is necessary to facilitate the discussion. Only these mediators can issue a Section 60I Certificate, which authorises parents to go to court if they can't reach an agreement. S60Is are granted after mediation, and you can ask your mediator for a certificate. The certificates have a 12-month validity period.
Do you have any experience with Child Inclusive Mediation?
Yes. Child Inclusive Mediation is a method that allows your child's or children's voice to be heard without having to go to court. If you choose to participate in Child Inclusive Mediation, you and your family will be able to work with a professional in this field to design an agreement that is most suited to your needs.
Do I need a lawyer if I have a property dispute?
When it comes to both parenting and property issues, we urge that you get legal assistance to help you understand your legal rights. At Mediations Australia, we have family lawyers who can help.
Parenting and property mediations provide you a place to start when it comes to making agreements. If you can achieve an agreement without the use of lawyers or the courts, you can file the required paperwork to formalise your agreement.
Is it possible for me to do both property and parenting mediation at the same time?
It is better not to, yet it may be necessary at times. We try to avoid combining parenting and property issues. Different portions of family law legislation control the two, and they are tested against different benchmarks.
Family Dispute Resolution Practitioners do not need to be registered or qualified as property mediators (FDRP). Property mediators are not required to meet any formal accreditation standards. However, we do urge that your mediator has a basic level of accreditation. If you're unsure, simply ask them.
When should I think about hiring a parenting mediator?
When parents cannot agree on key issues affecting a child's short and long-term future, parental mediation is recommended.
You may not be able to make decisions about things like time spent with each parent, where the child lives, what child-care or school the child attends, and their educational well-being (i.e. homework), what extra-curricular activities the child participates in, third parties involved with the child (i.e. babysitters, extended family, new partners), the child's financial care, and the child's health and well-being (nutrition, doctor and specialist appointments).
Is mediation preferable to going to court?
We believe that mediation is a quick and inexpensive option for a couple to reach an agreement over their children and property. We're not alone, the Family Court of Australia makes mediation mandatory because it simply works.
Court is always an option, but it's usually reserved for very high-conflict parents or parents dealing with violence, drug/alcohol abuse, or other difficulties that necessitate a more formal framework to manage issues of child safety.
Going to court can be a lengthy procedure, taking up to two years. Evidence also reveals that parents who participate in the court system or arbitration will further harm their relationship.
What accounts for the wide range of mediator fees?
The cost of a mediator can range from free (in some Family Relationship Centres – FRCs) to $5,000 per day or more. The cost of a mediator is determined by their abilities, experience, and certifications, as well as the intricacy of your situation.
Most mediators have a set mediation rate and/or an hourly rate with a minimum number of hours. Pre-mediation (Intake) sessions with each party, the mediation, the preparation of a mediation agreement, and the S60I certificate are all elements of a standard two-person mediation.
Most mediators will be able to provide you with a quote for a certain number of hours to cover these areas of your mediation. At Mediations Australia, the average cost of mediation is very economical. Remember that your alternative is litigation which can cost upwards of $100,000.
What Happens During a Family Mediation Session?
The following steps will often be included in the family mediation process.
Preparation
Your mediator can meet with you before the mediation begins to explain the procedure and answer any questions you may have. This phase does not have to be completed in person; it can be completed over the phone.
Introduction
The first thing a mediator will do on the day of your mediation is make an opening statement. This statement outlines the mediator's and participants' roles, as well as the mediation procedure and any ground rules. Both parties should consent to this process, according to the mediator.
The Problem is Stated
In their own opening remark, the mediator allows each side to summarise their viewpoint and what they believe the problem is. Both the mediator and the parties concerned should have a greater knowledge of the concerns by the completion of these comments.
Joint Deliberation
The mediator will use open-ended questions to elicit any more information about the concerns mentioned by either party. The mediator will be able to determine which concerns may be resolved first through this joint dialogue.
Private Consultation
Both parties are then given the opportunity to speak with the mediator or their lawyers/support person about their feelings and perspectives. This private conversation is also a great way to get ready for negotiations.
Negotiation
It's time to start negotiating. The mediator will assist both parties in identifying and investigating their possibilities for reaching an agreement.
Agreement
The mediator will put the parties' agreement in writing if they reach an agreement. This indicates that the agreement is legally enforceable.
Court Orders
Once an agreement is reached, our family lawyers will work with our mediators to draft the agreement to become legally-binding.
Get Help from Mediations Australia
Sydney Mediations Resources
Get Help from Mediations Australia