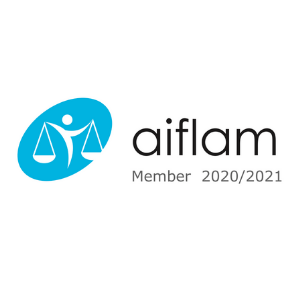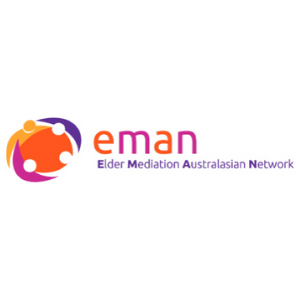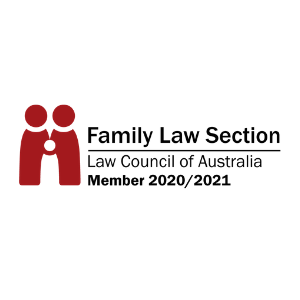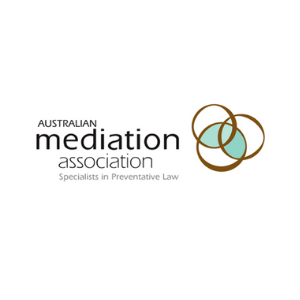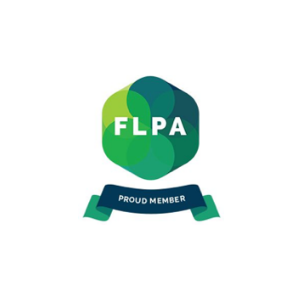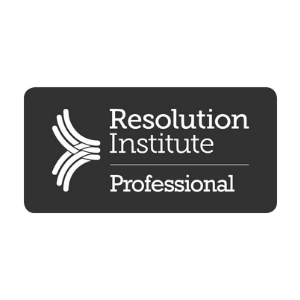 1
Family Law Dispute Mediation
2
Property Settlement Mediation
3
Financial Agreements Mediation
4
Parenting Plan Mediation
5
Section 601 Certificate Mediation
6
De Facto Relationship Dispute Mediation
7
Spousal Support Dispute Mediation
9
Child Support Dispute Mediation
Resolve Your Dispute with
Sydney Mediation
Our Sydney team at Mediations Australia bring vital elements to bear in conducting the mediation process to achieve successful resolutions which keep you out of court.
Our Sydney team at Mediations Australia are not only nationally accredited as Family Dispute Resolution Practitioners but also possess considerable expertise from practising in the area of family law, including in-depth knowledge of current legislation and case law.
Why Choose
Mediations Australia
to Help You
We Are Family Lawyers
Mediations Australia was founded by a multi-award winning law firm, meaning all the practitioners in our Sydney office have many years' experience practising family law as well conducting family dispute resolution. This expertise allows them to provide a unique and personalised service to each and every client, whatever the nature of your family dispute.
But We're Not Really Family Lawyers
At Mediations Australia we are resolution-focused. Through our years of experience, we are all about solving problems in a way that both parties can agree to and live with. This is far more preferable to the court process, which is usually costly, lengthy, and tends to produce a 'winner' and a 'loser'. Going to a court is usually only a 'win' for the lawyers, which is why our objective at the Sydney office of Mediations Australia is to get your family dispute sorted as promptly and cost-effectively as possible.
We Don't Play Like Family Lawyers
Litigation through the family law courts is an expensive process, which can cost anywhere from $60,000 upwards, not including other costs. At Mediations Australia, we're completely transparent and upfront about our pricing, with no hidden charges. We also conduct processes such as collaborative law – where the parties in dispute all agree beforehand not to escalate the matter to the courts – and family law arbitration, which resembles the court process in that an arbitrator makes a final and binding decision, but is much cheaper and quicker than court. It also allows the parties to custom design the process to suit the issues at the heart of their dispute.
Our Sydney Mediation
Resolution Process
If you wish to avoid the cost and overly adversarial nature of the court process, contact our Sydney mediation office for a preliminary consultation. This meeting will help work out whether mediation is suitable for your family dispute and, if so, what type of mediation will work best. If this method is determined as the best way forward, we will contact your ex-partner to discuss with them the benefits of trying to resolve the family dispute through mediation rather than the longer, more expensive and often more painful route of litigation.
If both you and your ex-partner agree mediation is the best path to a resolution between you, Mediations Australia will make the arrangements for the sessions to commence.
We will also prepare each of you before the mediation session takes place. There are many ways for a mediation to proceed, from facing each other across the table with one of our neutral third-party mediators conducting the session, to 'shuttle' mediation where each of you sits in a separate room and our mediator goes back and forward between them trying to assist both of you to reach an agreement. Whichever method works for both of you, the aim is to identify and air the important issues in dispute and help both of you work out a resolution. If an agreement can be reached, Mediations Australia will document the agreement and then get it validated by the relevant court so that it is legally binding on both parties.
Our Sydney
Mediations
Locations
Our mediators work at mediation rooms throughout Sydney and can set up sessions at locations convenient to you. If you are in the midst of a family law dispute and want to know more about the mediation process, call Sydney mediation team today on 1800 952 380.
How Sydney
Mediations
Can Help You
If you live in Sydney and have a family law-related matter, Mediations Australia can help you. Whatever the nature of your dispute, our experienced mediation team are on hand to help you resolve the issue without resorting to the court process.
Family Law Disputes
The accredited mediators in our Sydney mediation service can help you find a way through all issues pertaining to your family law dispute.
Section 601 Certificates
Before you're able to make an Application for Parenting Orders to the court, the Family Law Act requires separating couples to have a Section 601 certificate showing that they've made a genuine effort to resolve their dispute through Family Dispute Resolution. Our Sydney mediation team can issue this certificate as part of the mediation process.
Parenting Plans
Mediations Australia will help you where you need to negotiate a parenting arrangement with your ex-partner. This process includes coming up with a mutually satisfactory agreement that is also legally binding.
De Facto Relationship Disputes
In most cases de facto relationships are very similar to marriages in the eyes of the law. If you and your ex-partner were in a dependent relationship for two years or more and have now decided to separate, Mediations Australia can help you disentangle the relationship via the mediation process.
Financial Agreements
Sorting out division of joint assets and liabilities in a relationship breakdown can be one of the most difficult things to do. Our Family Mediation experts in Sydney can conduct a calm and orderly process in order to reach a financial agreement which is just and equitable for both you and your ex-partner.
Property Settlements
Coming to an agreement on property when a relationship ends is often contentious, given it's often a person's most significant possession. Our Sydney mediators will work through all the difficult issues with you and your ex-partner in order to reach a legally binding agreement that satisfies both parties.
Get Help from Mediations Australia
Sydney Mediations Resources
Get Help from Mediations Australia